Wedding Photographers Columbus Ohio
Uniquely Created Photography
Courtney S.
"I found Uniquely Created through the Knot; I loved the pictures on their website immediately, but it was my interactions with Eric and Jill Hammonds that sealed the deal. They were so responsive and provided exactly what we were looking for. Also, their pricing is unbelievable, I can't believe the quality and care we received at this price! On our wedding day, they were beyond amazing—even helping with some crowd control at the park! They asked questions and listened to us, but mostly I trusted in their vision and ideas (which exceeded all of my hopes and expectations). Their kindness and care added to our perfect day. We just got the pictures back and my husband and I are blown away—it was like we got to relive the happiest day of our lives all over again! They captured every feeling and emotion; we listened to all of their suggestions and our favorites were posed we wouldn't have even thought of! I recommend hiring Uniquely Created as your photographer, they were so fantastic in every way and the pictures are spectacular. My husband wants to plan another event just so we have an excuse to hire them again!! Eric and Jill made our day even more special than we could have imagined. We are forever grateful to the Hammonds for capturing us so beautifully."
Mary A.
"Eric and Jill are the best photographers that you can hire for your engagement photos and wedding photos too. The connection that both my husband and I felt when we first met them for our shoot is unforgettable. They were well prepared for the shoot, and we felt a very at ease as we posed. We can't wait to have them on our big day We just received our photos yesterday and we are still admiring how beautiful we look and one can see a great connection between my husband and I in the photos.
Again, best photographers ever Thank you soo, soo much Jill & Eric."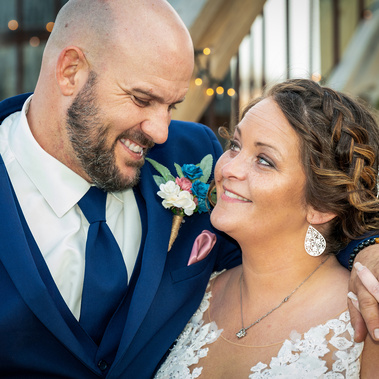 Samantha J.
"Eric and Jill are absolutely amazing, I am so glad we chose to use them. First of all, we got two photographers to ensure memories could be captured and nothing would be missed. They went above and beyond to accommodate our requests and also, I have to admit we were a bit last minute at booking them, and they didn't even hesitate and were super willing. I'll be honest, I am very skeptical of photographers in the area I feel it's a bit of a saturated profession and not everyone can successfully do weddings. I am no longer skeptical we hit the jackpot!!! Annnnd the price for the quality is definitely worth it and the amount of time and work they put in to truly make sure your moments are captured and to ensure our photos represent who we are. I'd give these two 500 stars if I could, they are so kind and reasonable I could go on and on!! We definitely hope others will get to experience such awesomeness too!!! Thanks Eric and Jill YOU ROCK!"
Mindy S.
"Uniquely Created photographers did an exquisite job capturing the magic of our wedding day. They were able to get phenomenal shots but also managed to not be intrusive while doing so. The pictures turned out beautifully & professional in every way. Eric & Jill were a pleasure to work with and always easy to communicate with.
Kimberly P.
"Wonderful photographers!! They were able to get my family photos done very quickly. Eric has an excellent eye for detail and they are so friendly. Their property has a number of awesome locations for outdoor pictures and we also took great ones indoors. You can tell they really care about capturing the best family photos possible."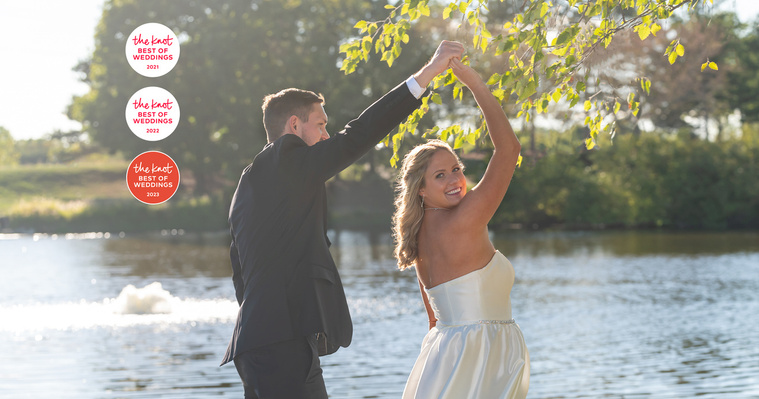 Jess D.
"We cannot recommend Eric and Jill more! They were wonderful and met every single one of our needs effortlessly. We are so thrilled with how everything turned out and are so grateful we found them! They were a breeze to work with and did an amazing job. We did a small ceremony and they knew we planned to send out an announcement card to the rest of our family. We had a ton of photos back for us to choose from within 24 hours! Highly recommended!!"
Sabbath W.
"Smooth and Fantastic
The photographers were extremely kind and very flexible with whatever picture poses/ideas we wanted to do. They made sure to capture all of the major moments during the wedding and reception and also kept in mind some picture ideas that we liked while taking the bride and groom photos. They were also open to taking portraits of our guests during the reception, which was really nice. We worked really well with them throughout the entire event-planning process, would definitely recommend!"
Vanessa R.
"I highly recommend Uniquely Created, LLC for wedding photography or any other photography they offer. They are a good team and worked well with us from beginning to end when it came to our wedding and reception photos. They were very patient with us and worked with us to help us with options available for our wedding photos. They were also very kind to our guests and captured every moment. Our pictures turned out great! I highly recommend them and plan to use them again for any future photography needs we have!"
Chasity M.
"They were awesome. I always wanted to elope, so I never thought about pictures, venue or dinner. We choose an intimate ceremony and dinner. I live in another state and Jill always kept in touch with me and giving me ideas. They truly were great and did everything I wanted and more. Seeing as I didn't know what I really had to do or what was expected. Thank you for everything."
Victoria G.
"Eric and Jill are incredible photographers! We were over the moon about the whole process, from the introduction zoom call to make sure we meshed well, to an amazing wedding day with them taking the most fantastic pictures! We received the best pictures! They were expertly edited, and they covered every photo idea we asked for. They continued to be great with support on the photos with resizing and coloring as needed! We would highly recommend them and will be using them for our future professional photography needs!!"

Christie M.
"Working with Jill and Eric was a breeze from the very start. We received our pictures in two short weeks and we were blown away. We got quotes from several other people and they were the best value around but more importantly the quality was fantastic. With a husband wife team, it's the best BOGO ever. Without hesitation We would recommend them highly!"
Sara B.
Uniquely Created did an amazing job with our engagement pictures! My fiancé and I had them taken at their outdoor studio which was absolutely beautiful! They were wonderful to work with and took so many great pictures, we are having a hard time picking just one for our save the dates. We can not wait for them to shoot our wedding day!"
Mehul P.
"We had a great experience! They were thoughtful, creative and really put all at ease. We are so impressed by the quality of the pictures and adore our engagement photos. They do a wonderful job of making the experience comfortable, and has such an artistic talent. My fiancé and I highly recommend them. Thank you, Eric and Jill!"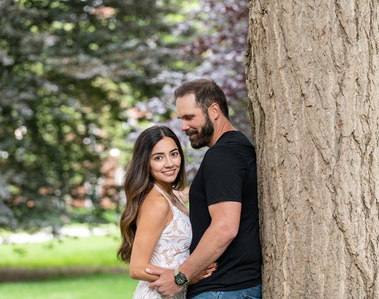 Lance J.
"Eric and Jill were very nice and friendly when we met them in person for our engagement photos and wedding photos. The gallery was posted quickly after the wedding and the pictures turned out great!"
Elizabeth M.
Senior Pictures
"I am so happy that we choose Uniquely Created!! My son is high functioning autistic and I was concerned about where/who I would take him and if they would be able to work with him, what he would think of them and their location and honestly help us get "good senior pictures". I love my son and he always looks so handsome and fantastic but whew - every picture always seems to be eyes closed or super unnatural smile of all teeth. So, I thought should we really try? Well I wanted to and with the excellent price given and great reviews Jill and Eric had I thought what do I have to lose? Please know that these are the best pictures ever! I love them!!! They are absolutely beautiful and amazing and I am so happy went to Uniquely Created. Their location for pictures is gorgeous and just unmatched from anything else I saw around. They are so nice, professional and efficient! And these pictures!! I've got smiles! And serious looks and so many different wonderful poses/different spots that I'm having a hard time choosing. And family is having the exact same problem! Too many beautiful pictures, it's hard to choose! Oh, and I must say that both Eric and Jill made quite an impression on Caden! He hardly ever comments on others or things we do but about a day later he said "mom, you know Eric and Jill, I like them. They were pretty nice." Let me say that is quite a compliment!"

Puja P.
"They are very responsive, make you feel comfortable and strive to capture the moments you have in mind. A great couple to work with in capturing our engagement photoshoot."
Summer P.
"Eric and Jill did an amazing job taking pictures of our wedding, they were there every step of the way and made us feel important. The pictures turned out great and couldn't be happier!"
Ginny F.
"Eric and Jill were very nice and friendly when we met them in person for our engagement photos and wedding photos. The gallery was posted quickly after the wedding and the pictures turned out great!"
Maia S.
"We are so happy we went with Uniquely Created! Eric and Jill are wonderful and they took amazing pictures of our wedding. We are so pleased with the value and quality of all of our photos!"